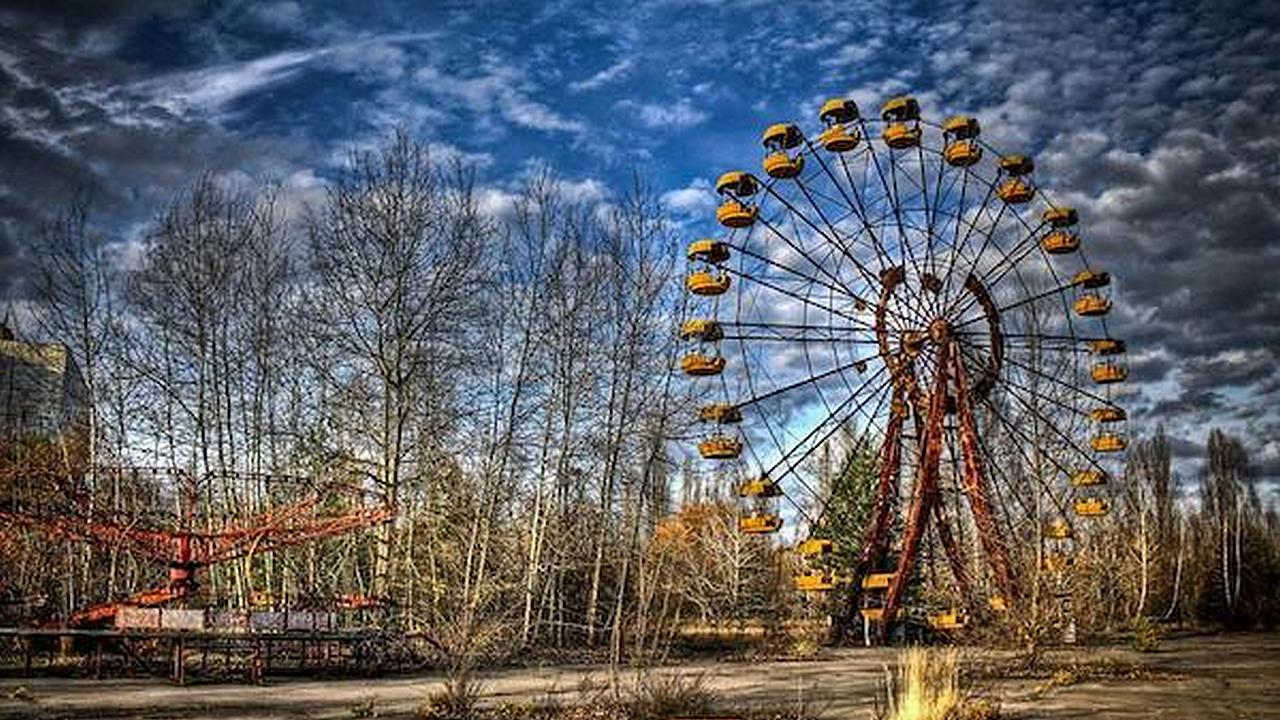 The following five locations have the ability to be both haunting and beautiful at the same time.
Catagoría:

English Zone

Autor:

ZonaJ
Anuncios
While some of the locations are obviously creepier than others, these pictures are gorgeous in showing what unlived-in, or more accurately, once-lived-in places can become when nature takes over.
There are far more than just five locations, but these are personal favourites of mine.
Read on to be intrigued, or maybe just plain creep out depending on your perspective.
1.Pripyat, Ukraine
Pripyat was established on Feb. 4th, 1970 in Ukraine near the border of Belarus as a Soviet nuclear city. It was home to many of the workers who worked in the nearby Chernobyl nuclear power plant, which melted down disastrously in the 1986 Chernobyl Disaster.
After being evacuated, Pripyat remains a radioactive ghost town that can only be visited through guided tours.
2.Michigan Central Station in Detroit, U.S.A.
Michigan Central Station was built in 1913 in Detroit to create a new public transportation hub. Several planning oversights and mistakes, however, led to its gradual decline and closing in 1988.
3.Kolmanskop, Namibia
Kolmanskop was a small settlement in Namibia that saw a boom in the early 1900s when German settlers realized that the area was rich in diamonds. The surge of wealth gave out after WWI, however, when the diamond field began to deplete.
By the 1950s, the town was completely deserted, and is now visited by photographers and tourists.
4.Underwater City in Shicheng, China
This incredible underwater city, trapped in time, is 1341 years old. Shicheng, or Lion City, is located in the Zhejiang province in eastern China. It was submerged in 1959 during the construction of the Xin'an River Hydropower Station.
The water protects the city from wind and rain erosion, so it has remained sealed underwater in relatively good condition.
5.Abandoned Military Hospital in Belitz, Germany
These eerie pictures are part of the Beelitz-Heilstätten hospital complex in Beelitz, Germany. The large complex was built at the end of the 1800s and helped Adolf Hitler recuperate from a leg wound incurred at the Battle of Somme in 1916.
Parts of the complex remain in operation, but most were abandoned after the Soviets withdrew from the hospital in 1995.

Por @zonajnet
Somos un movimiento juvenil creado por jóvenes y para jóvenes que integra tecnología, música, arte, comunicaciones y un mensaje diferente.
Anuncios